WORKSHOP: Ceramics for beginners ~ Starts 10th October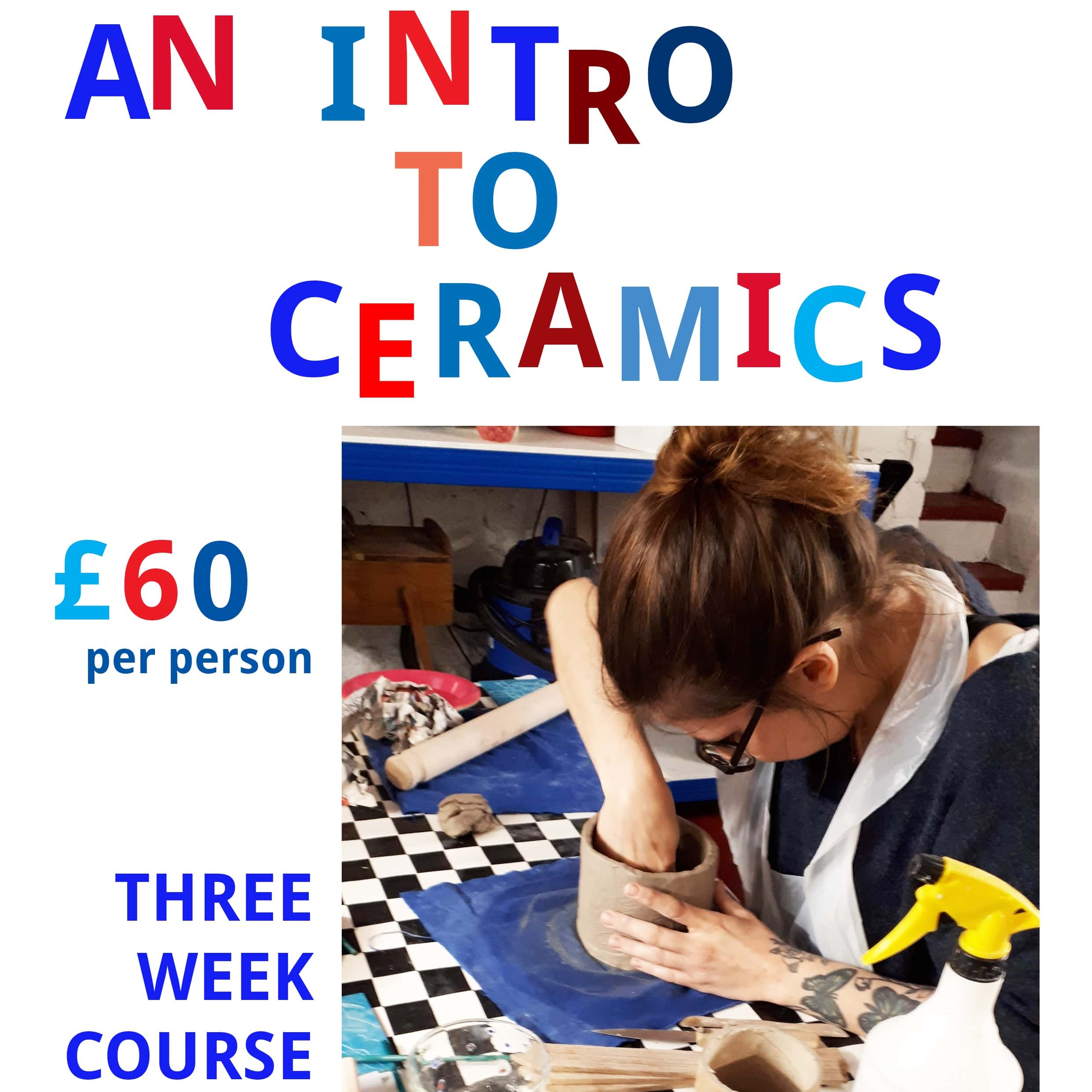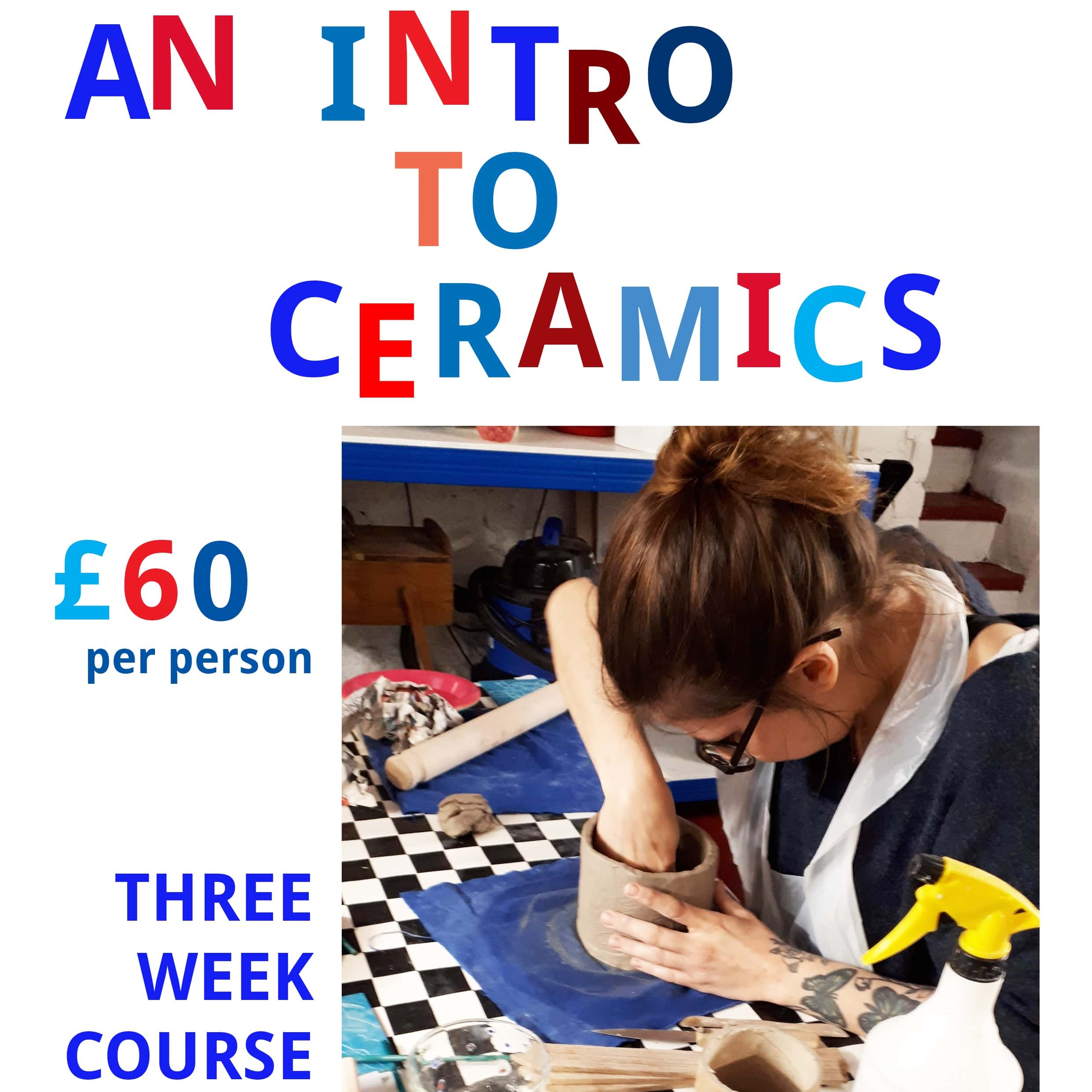 WORKSHOP: Ceramics for beginners ~ Starts 10th October
Please make sure you can attend all of the sessions before booking

10th October ~ 18:30 - 20:30
17th October ~ 18:30 - 20:30
24th October ~ 18:30 - 20:30
Wanna learn about ceramics in a cool fun relaxed environment? GREAT this is for you!
Who is it for?
This 3 week course is aimed at people who are completely new to ceramics, it's a great introduction to clay and how to use it to make your own projects moving forward. It will cover the three hand building techniques in ceramics, and by the end of the course you will be confident in using them all. Please make sure you can attend all of the dates before booking :-)
What will we make?
Week 1 : An intro to clay. What's it all about, and how to make pinch pots. We will make a few small pots using the pinching technique.
Week 2 : The Coiling technique. We will build a vase or planter using this technique. I will show you how to build with and blend your coils.
Week 3 : Slab building. We will make a cylindrical vase around a form using slabs of rolled out clay.
You will also have the opportunity to decorate all of your work with slip and/or glaze. Your work will be left with me after each session to be dried out and fired ready for you to collect 2 weeks after the last session.
All materials and firing costs included!!
Where is it?
The workshop will be held in the cosy downstairs ceramics studio at Trylla. The studio is equipped with all of the tools and materials you will need to create good pots, as well as a kiln. There is also a low ceiling downstairs, but you will be sat as you work. Trylla is run by Alice an illustrator and pottery expert, who has been a technician for the last 6 years. She has a vast experience of running workshops and will create a playful learning environment for you.
Accessibility
There are two small steps into the entrance of the shop and then another step up to the back of the shop, where there is a non-gendered toilet. The workshop will be held down a set of stairs but please let me know in advance if stairs are an issue for you and I can move us onto the ground floor.
Have some questions?
Ask away! you can email me on Tryllashop@gmail.com or call me direct on 0117 966 5278
Oh no! Need to cancel?
Refunds will be available up to 7 days prior to the event if you are no longer able to attend. I also reserve the right to postpone or cancel the event - a full refund will be issued in this case. You can find info on cancelations HERE.